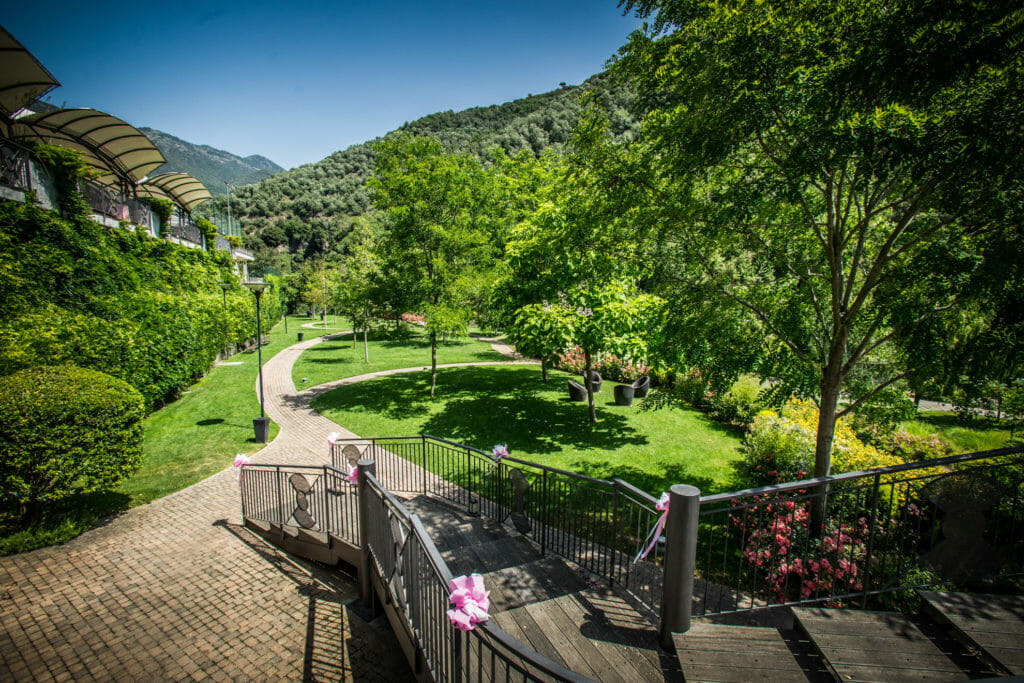 By Car
Coming from France: Exit the highway at Ventimiglia, then cross the whole city along the main street, at the end of which - after crossing a small bridge - you encounter a roundabout. Here you must exit the roundabout turning left direction Dolceacqua, a village about 8 km into the hinterlands. The road will lead you through the small town center of Camporosso and then the medieval village of Dolceacqua. About 1 km after Dolceacqua, at the next intersection, turn left again and continue in direction Rocchetta Nervina for about 4 km. Here you will find us on your right side. Coming from Italy: Exit the highway at Bordighera and follow the road descending towards the coast until you reach the main road. Here turn right and continue in the direction of Dolceacqua, a small but popular medieval village located about 8 km from the tollbooth in the hinterlands. Once you arrive here, continue going straight crossing all of Dolceacqua on the main road. After about 1 km from Dolceacqua, at the next intersection, take the road on your left direction Rocchetta Nervina and you will find us after about 4 Km on your right side.
N.B. Your GPS navigators might indicate you a different route, we strongly advice to not take this road as it really is a detour – it will take you onto a very narrow mountain road in bad shape. Coaches and large vehicles cannot exit at Bordighera, but must exist the highway at Ventimiglia.
By train
Get off the train at the Ventimiglia train station, then continue by public transport: the Riviera Trasporti connects the city of Ventimiglia with our village Rocchetta Nervina with three daily trips (07.00 - 12.00 - 18.00), it is however stringly recommended review the timetables prior to your arrival, as they are subject as these frequently change. On request, the Hotel Ristorante Lago Bin and the Agriturismo Le Morghe, also provide a Shuttle Bus
By airplane
The nearest by airport is the Nice-Cote d'Azur International Airport (50 Km) . Upon request and against a little fee, we can provide a shuttle service.
Distances
Hotel Lago Bin is 170 km from Genova, it's 195 km (via Cuneo - Limone - Tenda-FR) or 250 km (via A6 TO-SV and A10 SV-Bordighera) from Turin and 300 km from Milan.
Lago Bin Hotel
18030 – Rocchetta Nervina (IM)
Liguria, Italy
email: lagobin@lagobin.it
tel: 0184.207108